PUPPY - MINI - Chunks in gravy
Complete feed for dogs - For small breed puppies (adult weight from 1 to 10 kg) - Up to 10 months old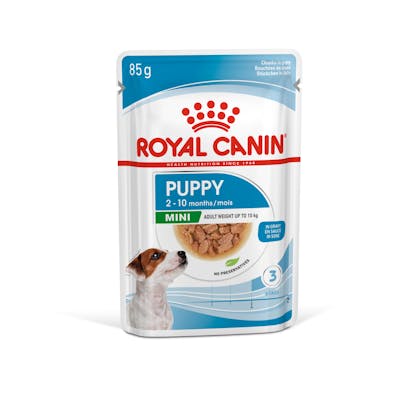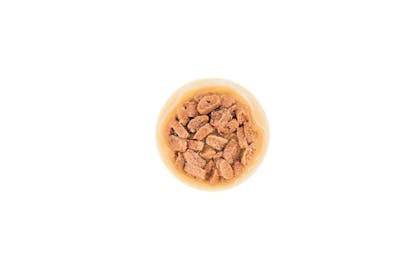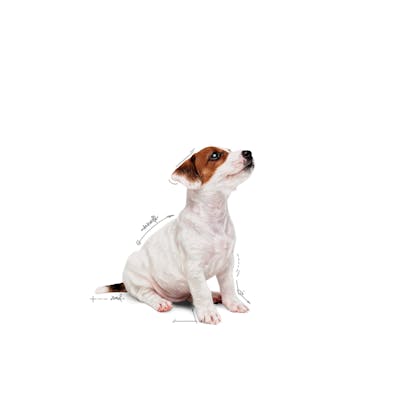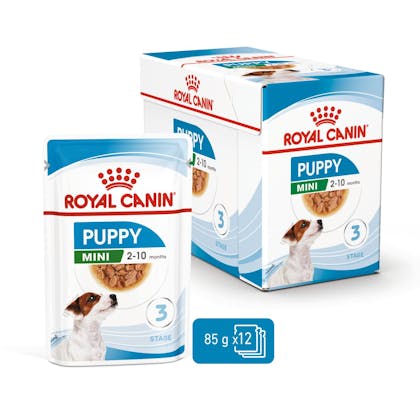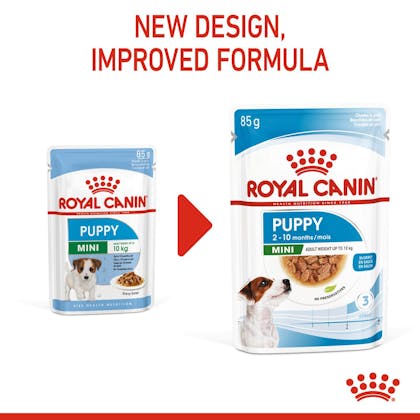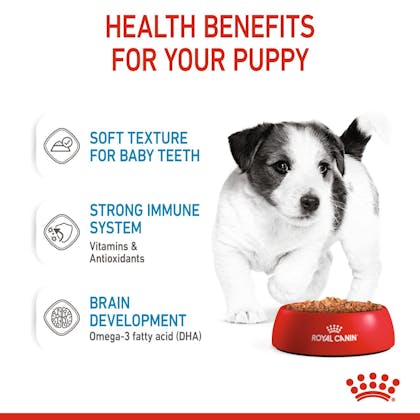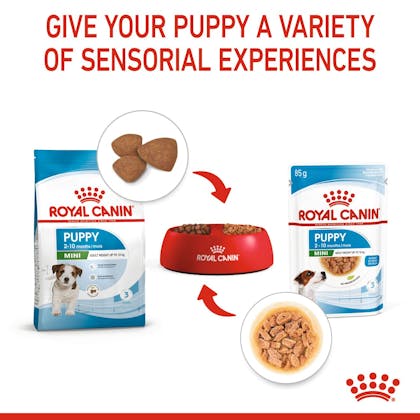 1- BRAND TEXT

Founded by a veterinarian in 1968 and inspired by leading edge veterinary science, Royal Canin's advanced health nutrition diets support the health of every individual cat and dog.

2B- Endorsement claim 2

88% of breeders are satisfied*. (*survey among 11 breeders, 17 litters, 85 puppies in 2020 and 2021 in Europe on WET Puppy Mini CIG product)

2C- Endorsement claim 3

85% of pet owners would recommend this product to another pet owner*. (*survey among 46 pet owners in 2020 and 2021 in Europe on WET Puppy Mini)

2D- Endorsement claim 4

Royal Canin partners with shelters to help give puppies a healthy start in life.

3A- Commitment claim 1

NO PRESERVATIVES NO ARTIFICIAL COLOURS

3E- Commitment claim 5

(QR CODE :) Scan me!

ROYAL CANIN® Mini Puppy in Gravy is specially formulated to support the nutritional needs of small breed puppies. This formula is suitable for 2 to 10-month-old puppies that should reach an adult weight of 4-10 kg. This tailored diet contains appetising chunks in gravy, designed with a size, texture and taste that's perfect for small breed, growing puppies. This formula contains nutrients such as Vitamin C and E to help support the puppies' natural defences while their immune systems are still developing. The formula is also enriched with Omega-3 fatty acids (such as DHA) which have been scientifically proven to help support healthy brain development in puppies. Thanks to a combination of beneficial prebiotics (such as FOS, MOS and beet pulp) and highly digestible proteins, ROYAL CANIN® Mini Puppy in Gravy also helps to support a healthy balance of intestinal microbiota (gut flora) for good digestion. ROYAL CANIN® Mini Puppy in Gravy has been created to satisfy the most delicate canine palate. This wet food offers your puppy a positive sensory experience and is perfect for mixed feeding with the ROYAL CANIN® Mini Puppy dry kibble diet. By the time your puppy reaches 10 months old, they will need a diet that's specially adapted to meet their nutritional needs as a grown dog. At this stage, you can transition them onto ROYAL CANIN® Mini Adult, available either as a dry kibble diet or with wet chunks in gravy.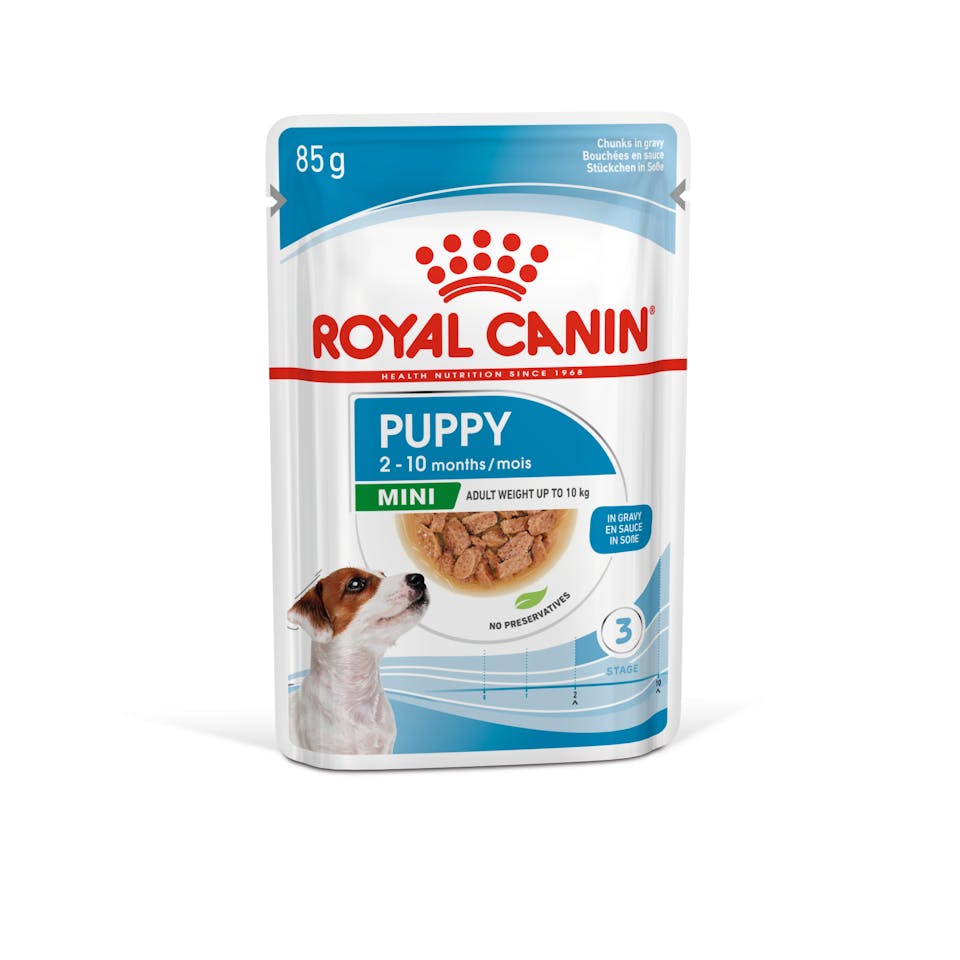 Haben Sie noch Fragen zu diesem Produkt?
Erfahren Sie hier, wie Sie uns erreichen und Kontakt zu uns aufnehmen können.
Stellen Sie eine Frage